Miyakojima Refresh Diving

Refresh Diving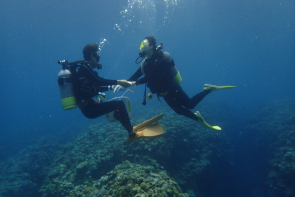 Refresh your diving skills!
We hold a refresh diving course to have you enjoy diving without uneasiness.
・I did not diving for years.
・There is skill that I do not like, and there is uneasiness.
・I want to review it with exercise of skill once again.
You want to practice again and review your skills.
In order to enjoy more comfortable diving with refresh diving, we will improve skills one-on-one and, while consulting with the customer, decide the refresh diving menu accurately and give advice, and eliminate anxiety.
Mainly we will practice skills that you are not good at, such as equipment setting, regulator skills, descent and ear pressure equillibrium, neutral buoyancy, mask slills and other skills.
24/Apr/2020-30/Nov/2020
| | |
| --- | --- |
| 2Tank Boat Refresh Dive | ¥15,000 |
| 3Tank Boat Refresh Dive | ¥20,000 |
| 2Tank Beach Refresh Dive | ¥12,500 |
01/Dec/2020-23/Apr/2021
| | |
| --- | --- |
| 2Tank Boat Refresh Dive | ¥13,000 |
| 3Tank Boat Refresh Dive | ¥18,000 |
| 2Tank Beach Refresh Dive | ¥11,000 |
Cylinder(Steel tank 10L or 12L), Weight, Guide, Drink, Lunch(2Tank or 3Tank only), Tax, Insurance, Pickup and Drop off.
Usually use 10L cylinders. Please let us know if you need 12L cylinder and charges in this case don't change.
About pickup
Pick-up is included in the price. However, pick-up and drop-off during the busy season may be difficult. In this case, please directly to meeting place by car.
Cancellation after booking
Cancellation after 19:00 the day before: 50%
Cancellation of activity day: 100%
Cancellation and delay of a plane and ferry are excluded.
In case of typhoon or bad sea conditions
- There are no cancellation fees for travel cancellations, aircraft delays or cancellations.
- There is no cancellation fee if the boat cannot leave due to typhoons or deterioration of sea conditions or if it is difficult on the beach.
If you change from boat to beach due to bad sea condition, beach fee will be charged.
- Dive logbook and certification card.
- Please come to wear a swimsuit, bring a change of clothes and a towel.
- Hat, Sunscreen, Sunglasses
- If you are concerned about seasickness, please take motion sickness medicine beforehand.
- Please wear warm clothes in winter.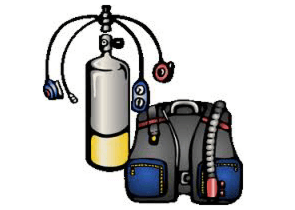 Those who have diving equipment
You can send the equipment to dive shop.
Equipment will be stored in the shop. We will bring the equipment on the day of the activity.

〔Shipping address〕
Miyakojima Diving Aquatic Adventure
#101,543-1Hirara-Shimosato Miyakojima-shi Okinawa 906-0013 JAPAN
Phone +81 980 79 5009
| | |
| --- | --- |
| Full Rental | ¥3,500 |
| Regulators | ¥1,000 |
| BCD | ¥1,000 |
| Wet Suits | ¥1,000 |
| Set (Mask / Fins / Snorkel / Boots) | ¥1,000 |
| Only one (Mask / Fins / Snorkel / Boots) | ¥500 |
| Glove | Free |
| Underwater Digital Camera | ¥1,000 |
| LED Torch | Free |
| UV Torch | ¥1,000 |
All rates are per person per day.
Digital camera is not included in a full rental.
If you need rental equipment, please let us know your body size with making your book.