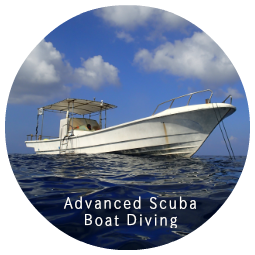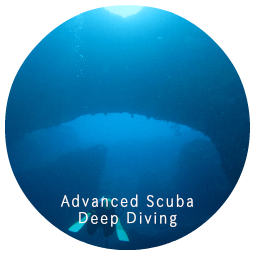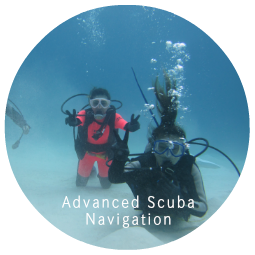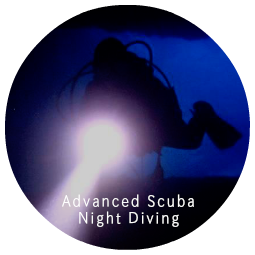 Advanced Scuba Diver Course in Miyakojima


The required theme is Boat diving, Deep diving and Navigation.
| | |
| --- | --- |
| Boat diving | You learn the entry in various boats, technique to dive. |
| Deep diving | World of underwater 30m. You learn about a risk of the deep diving. |
| Navigation | You learn compasses navigation and natural navigation. |

In the NAUI Advenced Scuba Diver Course, you carry out a choice 1theme other than 3required themes.
You can select one of the interesting theme.
Night diving

Diving in the night ocean, low visibility diving.

Search and recovery

It is practiced the search using various search methods.
Treasure hunts...

Underwater photography

You learn technique or matters that require attention of the digital
camera photography in underwater.

Wreck diving

You learn experience and the matters that require attention of wreck
dive.

Using dive computers

You learn about how to use dive computer, instructions, indication.

Open water 4 dive or more.
(3 required theme + 1 choice theme)
Classroom theory.
| | |
| --- | --- |
| NAUI Advanced Scuba Diver (2days) | JPY42,000 |
Inclusions:
NAUI Advanced Scuba Diver Text Book, Cylinder, Equipment, Weight, Drink, Lunch, Tax, Insurance, Pickup, C card application charges

Course Prerequisites

Healthy and 15 years old to have NAUI Scuba Diver or older.
10 years old to have NAUI Junior Scuba Diver or older.
You can join as NAUI Junior Advanced Scuba Diver in the case of 14 year old from 10 years old.Equal level of other certification agencies.
Cancellation Policy
It takes cancellation fee of 50% of tour fares after 19:00 of the day before.
Cancellation on the way costs 100%.
Cancellation and delay of a plane and ferry are excluded.

Please come to wear a swimsuit, bring a change of clothes and a towel.
There is the shower in the dive shop, too.
・NAUI Leadership Text Book
・Writing instrument
・Hat ・Sunscreen ・Sunglasses


Please pre-check on the health status
You would like a healthy check to have all of you participated in are safe and enjoy diving in peace.

---
Book and Contact